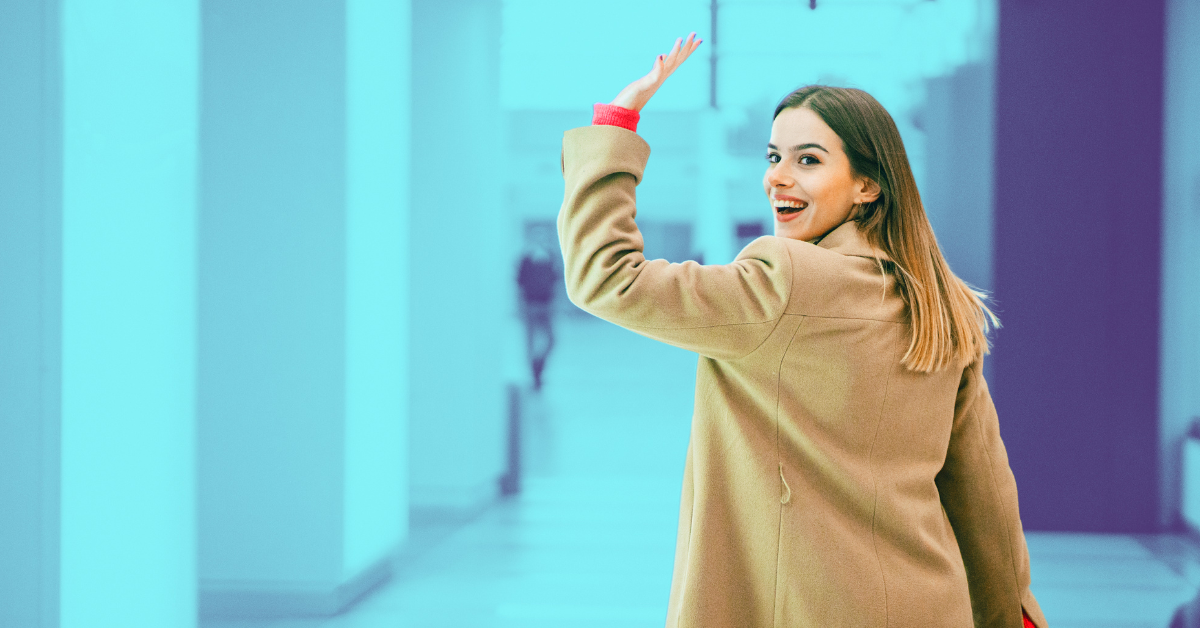 Hold on to what you got: How to stop your talent from leaving.
Not that long ago staying in the same job for a decade or more wasn't uncommon. Job-hopping was viewed, in the eyes of employers, as a cautionary sign that a prospective employee had form for bouncing between jobs and couldn't be relied on to commit to the business for a reasonably significant amount of time. And so applications from those with too many employers and not enough perceived 'dedication', were dismissed.
Fast forward to today and things have changed significantly. A 2021 report from the Bridge Group found that the average tenure is just 1.8 years. The global pandemic and consequent 'great resignation', in conjunction with the increased preference for remote working and side hustle culture have further changed the employer / employee landscape.
With more revenue generation options than ever before, talent is more aware of their value and the power they are often able to wield over employers who desperately need great talent to allow them to grow.
Within the tech sector specifically, the lack of talent presents a very clear existential threat to both growth and innovation. This is further compounded by the impact on the morale of an understaffed team feeling the pressure of senior managers with an eye on forecasted gains.
So what's a tech company to do? How can you retain your hard won tech team?
Increasingly, tech talent is less inclined to be persuaded by the promises of an increased salary. Mostly. Indeed, a recent report found that 71% of employees would take a pay cut for their ideal job. And while only 11% of professionals are actively job hunting, (for employers) a worrying 81% of candidates would consider leaving their job.
Aside from these stats suggesting that employers would be advised to do what they can to connect with the passive talent pool, they also highlight that simply throwing money at prospective employees isn't necessarily a winning formula for success.
Efficient onboarding
Anyone that's worked in recruitment or HR for more than five minutes will no doubt be aware of the importance of an effective onboarding process.
Employers with strong onboarding are reported to improve new hire retention by 82%.
Let's be clear about what onboarding is and what it is not.
Firstly, it is not providing an employee handbook, explaining what to do in case of a fire and showing where the loo is before quickly disappearing for your 10am meeting, never to return.
Onboarding represents a great opportunity to engage new talent from the outset, acclimatise them to their role, the company culture (as highlighted previously), the employers expectations and their colleagues. This process might also include the creation of a plan to support the talent in their continued personal development by getting to know their goals and explore the ways the business can support them.
The employee / employer relationship should be mutually beneficial and respectful. Solid onboarding supports the foundation of exactly that relationship.
Company culture
Culture continues to play a critical role in attracting and retaining employees. The essential elements of good company culture are:
open communication
work-life balance
strong leadership
company values
Like any mutually satisfying relationship, cultural fit is a truly personal thing for talent of course. Authenticity, shared values and a human-focused approach will win out over gimmicky 'perks' masquerading as culture. Bean bags, branded t-shirts and free snacks do not represent a company culture.
Flexibility
A global study by EY found that 74% of workers want flexibility in their roles – again, the evidence points to this being a consequence of the pandemic and the mandatory WFH systems that were put in place at the time, and have clearly stuck.
Flexible work schedules, remote work, telecommuting, choice of technology or alternative types of work arrangements are all cited as the appealing aspects of flexibility demanded by talent. It's fair to say that flexibility has become a given in the tech job market, with over half of all tech employees able to work from home permanently.
The good news for employers is that according to the "Gartner 2021 Digital Worker Experience Survey," 43% of those surveyed said that flexibility in working hours helped them achieve greater productivity, with 30% reportedly claiming that reduced commuting time enabled them to increase their productivity.
As the ever-increasing demand for tech talent presents a host of challenges to employers, the imperative is clear: only through providing packages, perks, benefits and working processes that resonate on a deeper emotional level and meet the lifestyle needs of the talent, will employers be able to retain the best talent.